Basic information
Two-day stationary training (24 teaching hours) conducted by an accredited training body.
The training course embraces the notions on the safety, health and environment management system (according to the VCA/SCC 2008*05 standard).
The SCC certificate is issued in the form of a diploma. An important part of the diploma is the logo of the SCC and the DakkS accrediting institution. The SCC certificate is valid for 10 years.
The SCC certificate allows taking up jobs in companies that execute high-risk work in the following disciplines: petrochemical, construction, heavy industry, and many other in Germany, Austria and other EU states.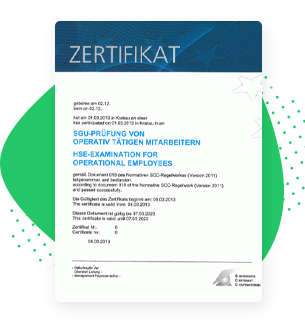 Language
The training course is conducted in Polish.
Other languages available on demand: English, German
Duration
Two days (24 teaching hours)
Location
The exact address will be sent via e-mail after registering for the training.
Program
Labour law
General requirements concerning the workplace
Working in enclosed rooms
Lifting and transport machines
Working at heights
Working on live devices
Manual tools and machines
Hazardous substances
Designations
Explosion and fire hazards
Personal protection equipment
Exam
Basic information
The SCC exams take place in the form of a written test and are conducted by independent examiners, accredited by the DAkkS certifying body.
Conditions of participation
Valid identification document (ID or passport)
Completed SCC training course (two-day or one-day training + relevant documents)
Course of the SCC 018 training
duration: 60 minutes
40 single-choice questions
28 correct answers required
Course of the SCC 017 training
duration: 105 minutes
70 single-choice questions
49 correct answers required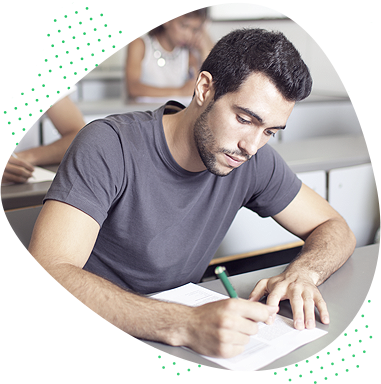 Prices of the training course and exam
In Poland: PLN 950 including VAT (net PLN 772.36)
In the Netherlands: EUR 260
In Poland: PLN 950 including VAT (net PLN 772.36)
In the Netherlands: EUR 260