What does IOSH mean?
IOSH, i.e. the Institution of Occupational Safety and Health is a British institute associating professionals in the occupational and health safety discipline.
IOSH determines the safety standards and supervises the exams on the OHS principles applicable in the UK.
The IOSH Working Safely certificate allows applying for the issue of the CSCS Labourer card (after passing the Health & Safety Test).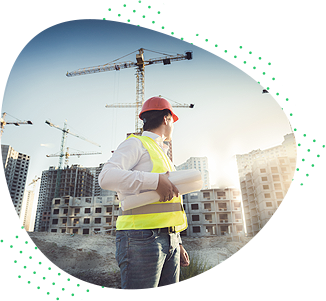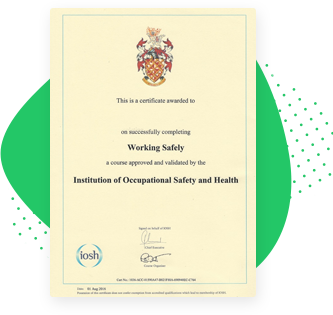 IOSH Working Safely certificate
The IOSH Working Safely certificate is issued in the form of a diploma or plastic card (optional) and includes the examining institute's logo, and is valid for 3 years.
The IOSH Working Safely certificate is required for issuing the CSCS card (is equivalent to the QCF/SCQF Level 1 Award Health and Safety in a Construction Environment permits).
The certificate can be attained in Poland without the need to travel to the UK.
Training courses and exams
The IOSH training is intended for newly hired employees starting work in the UK
The IOSH Working Safely training and exam is available in Polish and takes place stationary
Prices of the training course and exam:
In the UK: GBP 235 (excl VAT)
Program
Safe work
Definition of hazards and risk
Identification of known hazards
Safety improvement
Environmental protection
Duration
The training course and exam take place via the Internet - an e-learning platform is provided (duration of 6-8 hours). The training can be take any place and time, it is required to have access to a computer, laptop or tablet. Available languages: Polish and English.
Duration
The exam lasts 45 minutes. The exam must be completed in a single sitting.
Form of the exam
The exam takes place via the Internet on a provided e-learning platform. It can be taken at a suitable time after completion of the training.
Conditions for taking the exam
Computer, laptop or table with Internet access