What does OSC mean?
OSC is the Finnish Occupational Safety Card/Työturvallisuuskortti.
The card is mandatory in workplaces in Finland and Sweden.
Possession of the Occupational Safety Card (Työturvallisuuskortti) is required when working on projects or contracts with high risk to health and responsibility for own safety at work.
The SFS 6002 card can be an additional document required from employees executing electrical works in Finland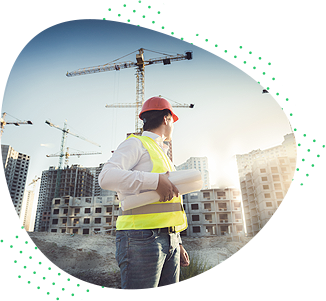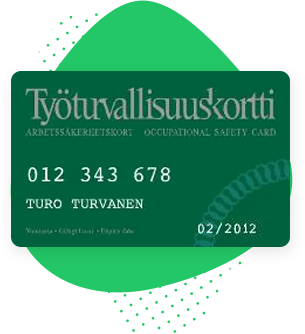 OSC certificate
The OSC certificate is issued in the form of a plastic card, it includes the examining insitute's logo and is valid for 5 years.
In Polish, the Certificate is called the Occupational Safety and Hygiene Card.
Companies in Finland and Sweden requires their workers and subcontractors to have the Occupational Safety Card. This also applies to Polish companies that execute contracts or projects in the Scandinavia.
The SFS 6002 certificate (issued in the form of a plastic card) is intended for electricians or employees executing electrical works and is an additional document issued on demand
Training courses and exams
The OSC training course embraced notions of the safety, health and environment management system in workplaces according to standards applicable in the Scandinavian states: Finland, Sweden
It is possible to order an additional training course which permits the issue of the SFS 6002 card (for an additional fee)
The training courses and exams are available in Polish and English
Prices of the training course and exam:
In Poland: PLN 1550 including VAT (net PLN 1260)
In the EU: EUR 290
Program
Safety in collective workplaces
Elimination of hazardous events and accidents
General instructions
Maing industrial hazards and their prevention
Preparation for sudden accidents
Duration
1 day / 8 hours (with breaks for coffee and meals)
Purpose
The purpose of the training is to get the employees/subcontractors acquainted with the regulations concerning working on high-risk stations, thus improving their awareness in terms of occupational safety.
Duration
Consists of the theoretical part and last max. 60 minutes (multiple-choice test).
Conditions for taking the exam
Identification document (ID, passport - 18 years of age)